Pallet Net Wrap is a new type of packing net which is popular in the world and warmly used in palletizing wrapping to instead of stretch film . It allows stuffs, especially fresh perishable products to "breathe" and overcomes problems of condensation, sweating, and overheating during packing, refrigeration and transport.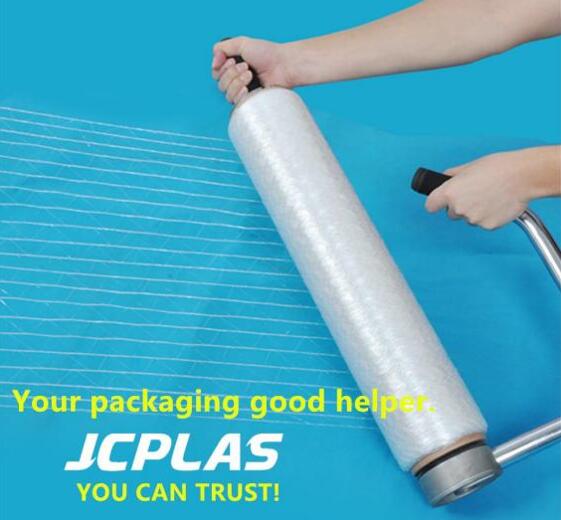 1. Material
Pallet Net Wrap is made from high density polyethylene (HDPE).
It is a strong pallet wrap with friendly environment which is used by many farmers wrapping a variety of different Agriculture produces.
2. Measurement
Pallet Net Wrap is measured by weight and meter.The weight measurement outlines the tension of the net.
The range in weight goes from 6.2-9g/㎡ and the weight is crucial depending on your application. Different grams correspond to different pulls.

Our Company ,JCPLAS嘉润 ,as the first factory to produce pallet net wrap in China, through more than 15 years innovative technology ability, our pallet net wrap has been exported to around 20 countries and well be satisfied by all of our customers, mainly markets are American, Korea, Australia, Italy, Brazil...
Do not hesitate,contact us for more details now