Bale net wrap
is the leading net wrap and it has become the industry benchmark for PREMIUM
net wrap
. JCPLAS
premium Agriculture Packing Net Wrap
brings significant efficiency to the baling operation and produces fully covered bales, consistently, so increasing crop and fodder values.
Why Choose Us【
Agriculture Packing Net Wrap
】
The bale net wrap are strong, the edges are neat, and they are not broken and not loose.
Advantages of JCPLAS premium Agriculture Packing NET WRAP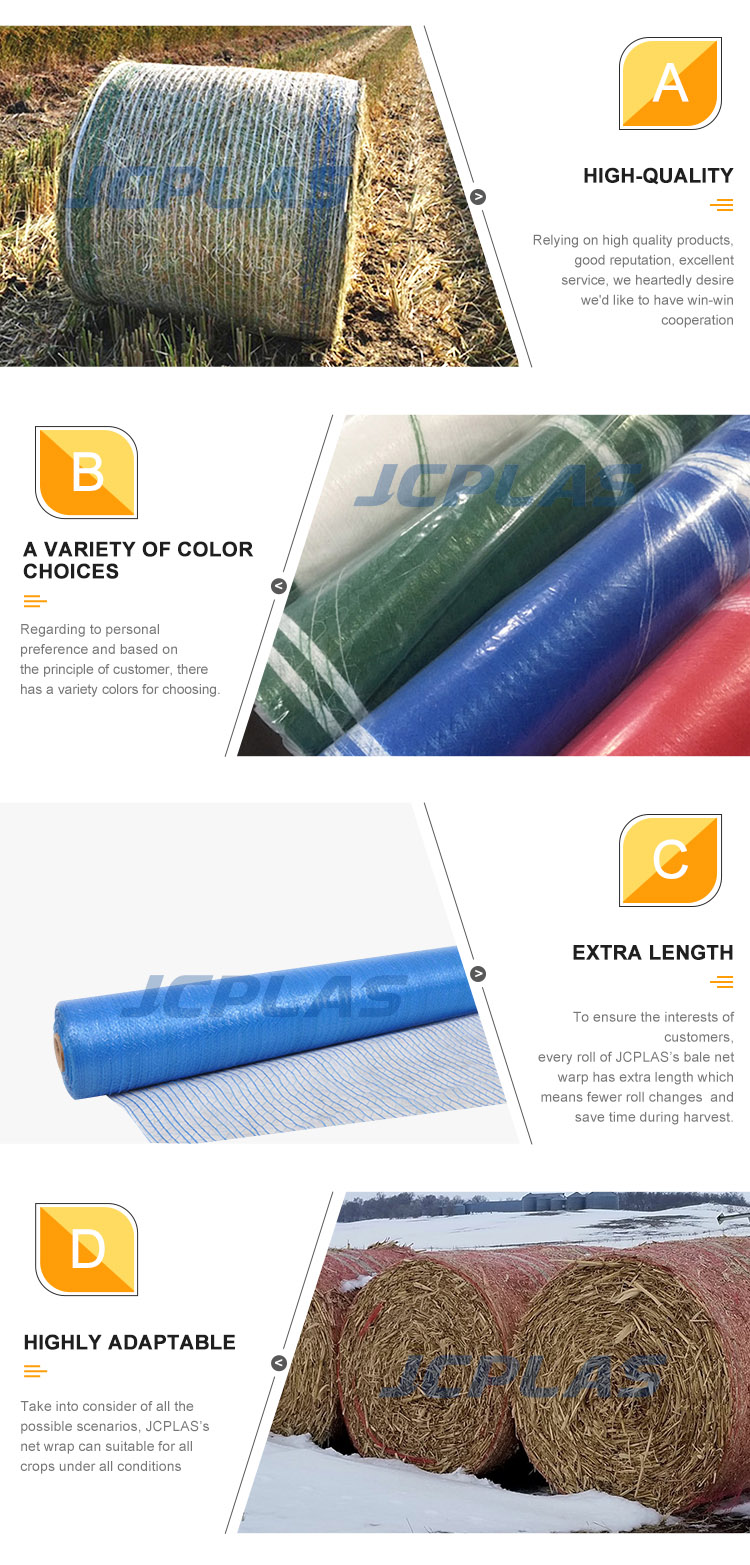 Other advantages





it is not springy like extruded material and very easy on the operator's hands.

 Red color appears in the middle of the roll of the sod when the roll of netting is
about to end,making sure you are not surprisingly left without net.

 100% High Density Polyethylene with UV stabilized for at least 15 month outdoor.

 The knitted HDPE net from JCPLAS for big roll is stronger in the
harvest/laying direction.
More information using a bundle of Agriculture Packing Net Wrap, please click: http://www.chinanetwrap.com